Production Line Operator - Aluminum
$17.00 per hour; Increase to $17.80 after 60 days
1st
Apply Now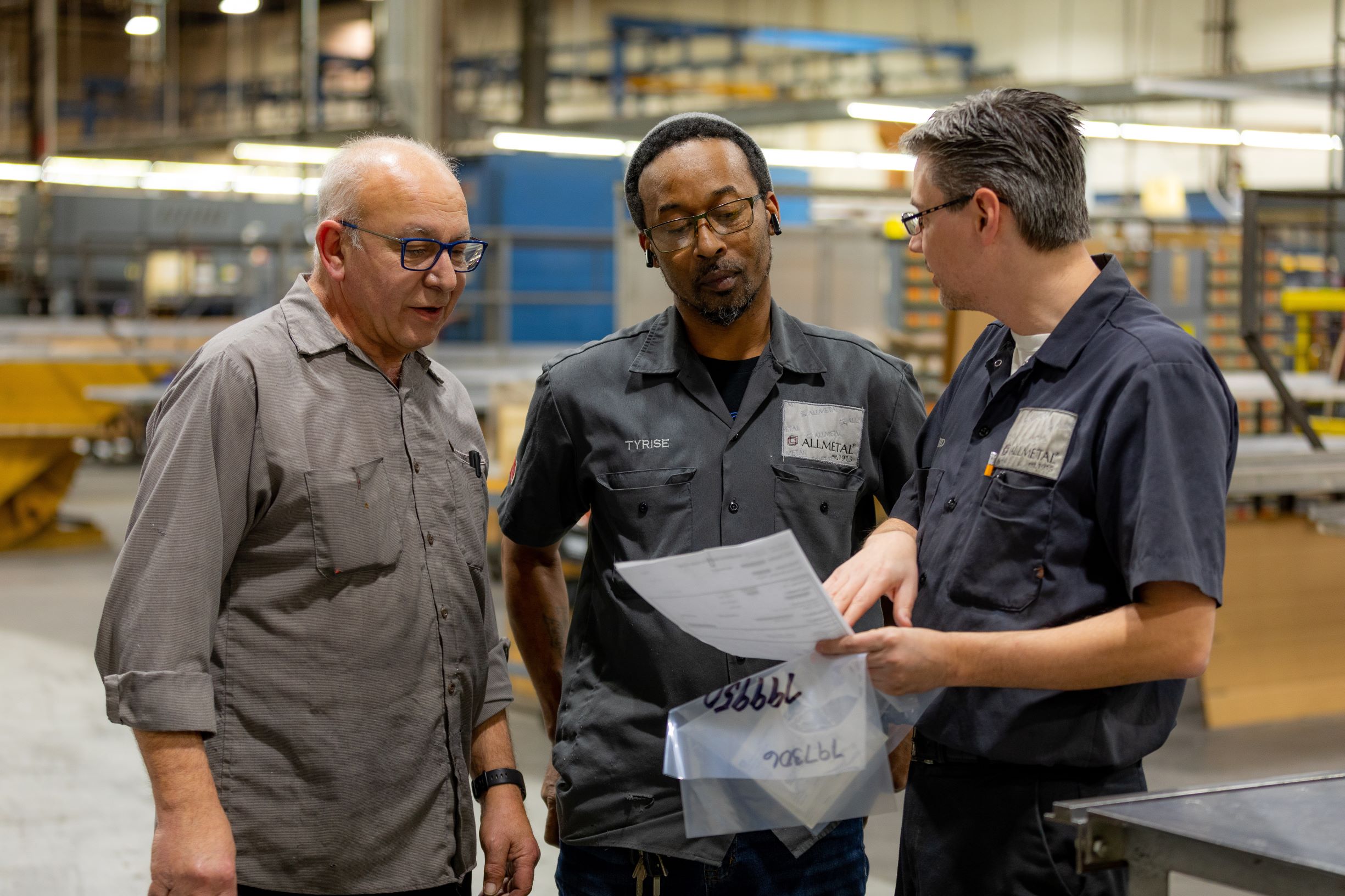 Allmetal is currently looking for Production Line Operators to join our growing Bensenville, IL team. 

Job Details
Our production line operators are responsible for operating our advanced roll forming machinery to create laser-welded air spacers and decorative muntin bars.
1st Shift: 7am – 3pm $17.00 per hour; Increase to $17.80 after 60 days
Requirements
Must be 18 years of age
High school diploma or GED required
Must speak English
Must be able to meet production standards and rates
Ability to work in a team environment
Must be able to bend, twist, squat, kneel, or stand for long periods of time
Follow Standard Work or other documented processes
Maintain good housekeeping in work area 
Comply with safety, quality, and production requirements and procedures
Regular / dependable attendance consistent with attendance guidelines is required 
Ability to communicate in a concise, polite, and respectful manner with team members 
Ability to learn and perform repetitive job tasks
Allmetal Benefits
Union Membership
Competitive Hourly Wages
Safety Shoes & Eyeglasses Allowance
8 hour shifts, with voluntary OT available
FMLA, Jury Duty & Bereavement Leave
Medical Insurance
Paid Holidays
Paid Time Off (PTO)
Union Pension Fund after 60 days
Allmetal Inc. is an Equal Opportunity Employer. We do not discriminate on the basis of race, color, national origin, religion, gender, age, disability, genetic information, or any other classification protected by applicable federal, state, or local law.